They appear when you least expect it – bad actors, looming behind the scenes.
And they've become increasingly more sophisticated. They slink their way into your computers or even your entire network and leave any number of threats in their wake—like viruses, malware, ransomware, or data theft.
And with today's mobile workforce, they've found new ways to attack your network endpoints (computers, phones, and tablets).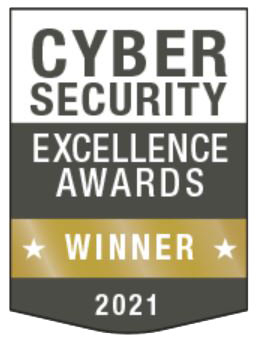 Get a Suit of Armor with Our Layered Approach
The good news is you can take a proactive approach to detect and stop these boogiemen before they devastate your business. While no one solution is 100% bullet-proof on its own, Blue Line has partnered with leading cybersecurity firms to mitigate threats through a multi-layered approach:
Our multi-layered Blue Line Security Plans offer the protection you need. And they're flexible. We offer three base plans, but we can customize any plan to best suit your needs.
Tier 1
Blue Line Security Suite
(BLSS)
Tier 3
Blue Line SecuredBusiness+
(BLSB+)
Security Awareness Training (SAT)
Tier 2
Blue Line SecuredBusiness
(BLSB)
Remote Management
Automated computer patching & updates – including modern operations systems, commonly used browsers, and office suite products
Secure remote access
Equipment monitoring – alerts to low disk space, errors, potentially failing hardware, and more
Endpoint Security
Anti-virus & anti-malware
Automated scheduled scans and updates
Domain Name System (DNS) Protection
Helps prevent malicious websites and hackers from being able to attack your system
Limits access to websites based on content you deem unsafe for the organization
Email Spam Filter
Inbound & outbound protection
Helps reduce the risk of infected attachments and malicious emails from reaching your organization
Email encryption and/or email compliance retention can be added on if desired, additional charges apply
Works with most major email providers – Office365, Google Workspace, Microsoft Exchange
Artificial Intelligence (AI) Enhanced Security
Helps protect your system from new and emerging threats, leveraging behavior-based AI
Monitored and managed 24/7 by Security Operations Center (SOC)
Automatic cleanup and review of events to identify if additional action is needed
Security Awareness Training (SAT)
End-user Security and Best Practices training for employees
Periodic simulated phishing tests
Dark Web Monitoring
Includes dark web monitoring for your business domain associated emails